Discussion Starter
·
#1
·
I know some like them and some don't. I guess I'm considering them due to the sorta theme demand that my bike is kinda laying out lately. I'm not a general fan of two-tone myself either. I did find this completely bad-azz Performance Machine set to fit my 4" Rineharts though - originally I really wanted the standard black Rinehart ends because the "Rinehart Racing" written on them was just too cool to pass on. The picture if of them, and they are out of stock everywhere I could possibly look. Eventually, I did find a place that drop-ships them from the manufacturer that was still taking orders. My pipes are chrome, by the way.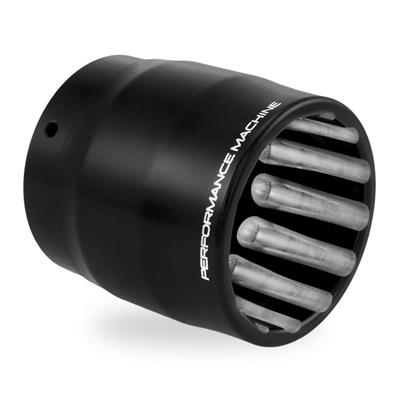 I just love how the "bling" is on the inside but it will still show none-the-less. These will match both the black powder coat items and the cut billet aluminum on the bike, beautifully. Funny how one can not like something, but in a certain context, it can be all changed around (for that context).
What are your thoughts on end-tips that are a different color than the pipes? Whatchya got on your bike??