Discussion Starter
·
#1
·
Got a break in the weather & needed to run to Walmart, figured I'd jump on the bike.
Got about a mile from the house & after stopping at a light, it wouldn't move.
In gear, neutral, clutch in or out, it would only move about 8 inches. Stuck about 3 carlengths back from the light.
Called my father in law, the owner & he came to assist. Luckily, they live about 10 min away.
He put the hammer down on it & a bolt popped out the back.
Turns out a rear sprocket bolt had backed out & was caught in the swingarm. Tweaked the end of the swingarm & broke the sprocket bolt off. Marred up the sprocket a but & one of the other sprocket bolts.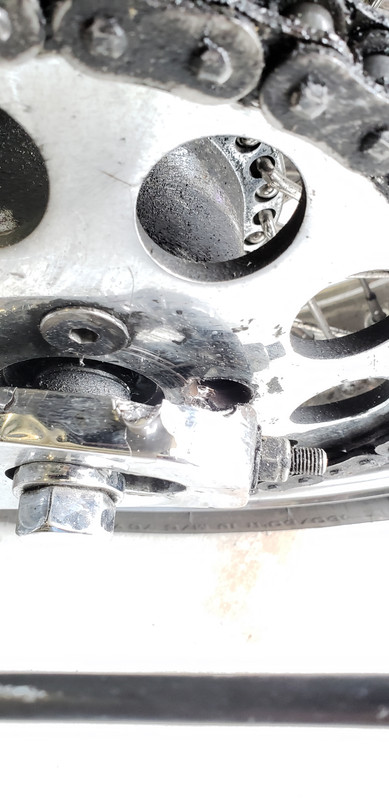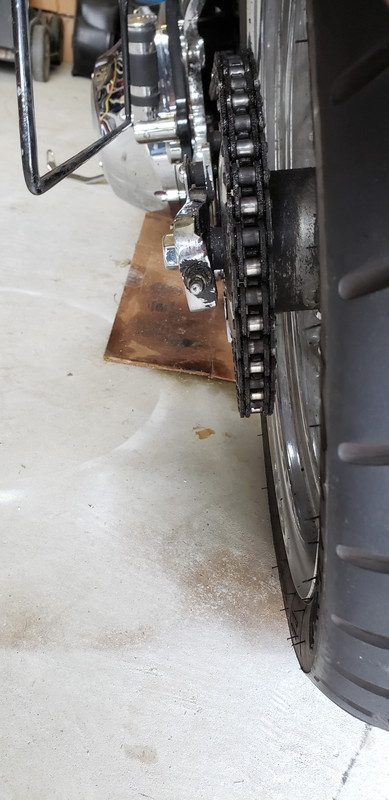 Now to find a new swingarm, sprocket & bolts.