Arlen Ness TORQUE BOX for Indian Scout & Victory Octane
Arlen Ness TORQUE BOX for Indian Scout & Victory Octane - P-1602
List -
$149.95
Xchoppers -
$134.96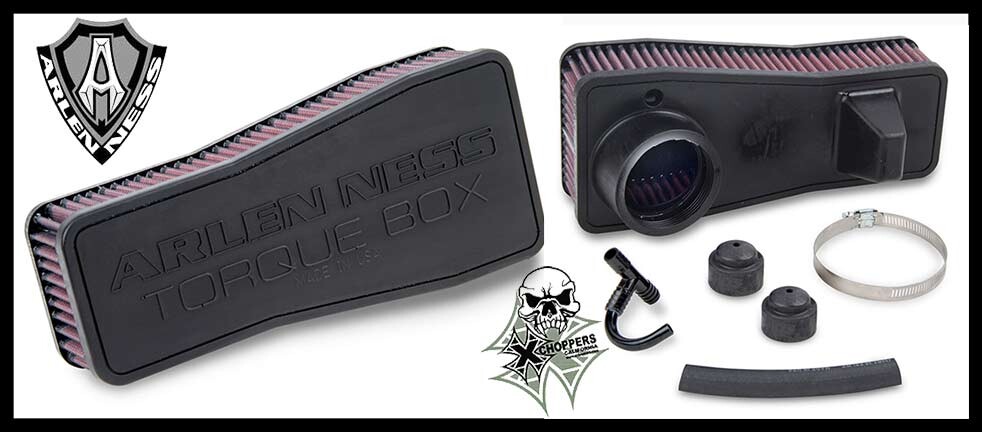 Arlen Ness TORQUE BOX for Indian Scout & Victory Octane
Features:
•The Arlen Ness TORQUE BOX has been extensively engineered and tested to maximize your Indian Scout's horsepower and torque .
•Massive airflow improvement over factory air cleaner assembly.
•Every filter is hand poured to ensure no restrictive wicking material on the filter element and the best quality available.
•Dyno results have shown an average of 10% gains in horsepower & torque when installing our Torque Box with slip-on mufflers on Indian Scout models (Dyno tuning or fuel tuner is recommended).
•Specially designed tank grommets are included to properly secure gas tank in a slightly raised position to allow for more airflow to reach the air cleaner.
•Each kit includes everything needed for simple and fast installation .