Discussion Starter
•
#1
•
a few months ago i read an article about the best cruiser bikes and the Dark Horse was on the list. it was pretty much love at first site. i own a '09 V Star 950 which i will never give up, but i've always known that at some point i would want a bigger bike. and then i found it. joined the site a few months ago after lurking for a bit to try to get as much insight into this model and Indian bikes in general before i pulled the trigger. i planned on waiting for prices to drop on a leftover new 2019 model and then started seeing these in the Spring, but I also wanted to wait until next Winter before doing this. then i decided that i was OK with a gently used example and that i didn't really want to wait until winter, but had a tough time finding one. the last one that sold in Texas, to my knowledge, was months ago. i had to go out of state to find one. there were 2 or 3 good deals that i came across but i was too late on them as they had just sold before i could jump on the listing. i wanted to wait until i found a good overall deal, and i had then told myself to wait until October when i would be more comfortable and prepared on multiple fronts, but i was also starting to grow even more impatient. and i knew i had to be quicker to act on any possible deal or this would keep happening.
the only Dark Horse i'd seen in person was at a nearby dealership that had a new 2020 model which i knew i wasn't going to buy. i only went there in hopes i could test ride it but was justly told that they couldn't allow a test ride unless i showed serious interest in that one (salesman put zero effort in trying to convince me to be interested in the new 2020 one they had).
with cat-like reflexes and the speed of a mongoose i jumped on the next listing that seemed to check several boxes. the bike was 1,000 miles away in the middle of Iowa.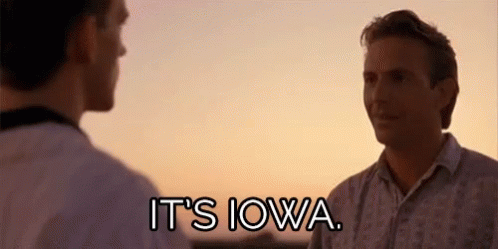 the listing on cycletrader by the dealership was for a bone stock '19 model with only 1,090 miles on the odometer and showed an asking price for $15800 . but they had included the banner "make an offer" which would suggest they are more motivated to sell than the other listings. i called them up basically just asking if it was still available. i wasn't even sure how much i wanted this particular one - a good part of my motivation was just that i didn't want to see another good one slip through my fingers. they told me it was available and i hadn't really thought how much i even wanted to offer. i thought for about 2 or 3 seconds and then threw out the number $14900. salesman placed me on hold for a moment and came back with $15000. i really wasn't even expecting to have this conversation right now so i was equal parts bewildered, anxious, excited, and cautious. i didn't want to make such a big decision without considering everything and being 100% prepared. i needed a day to sleep on it even though he just countered my offer by only $100. it really just came down to me knowing that my situation and ability to take this on wouldn't be much different in 2 or 3 months than it was right now. so i put a $500 down payment/hold on it and said i needed to see it in person and check it out before deciding on it.
yesterday i flew from Austin to Iowa and finally came face to face with what i've been obsessing about since last Winter. the salesman didn't lie, it was spotless. not a scratch on it or evidence of being driven other than the odometer. i was a tad concerned before the test ride since i test rode a '19 Vintage earlier this month to make sure this was the bike i wanted and that was as close to this model as i was going to get. i loved the Vintage, but that one had either mini apes or the handlebar adjusted to a position i didn't care for. i sat up a little taller than expected. i didn't anticipate the floorboards to be that far forward. and the clutch lever was just as heavy as i had remembered on a demo ride i took on a new Chief back around 2014. but i remembered that my V Star is pretty much the only bike i've ridden for the past decade and i'm pretty married to it, how it fits me, how it responds to me, and
any
other bike i ride is going to feel a little weird and take some getting used to.
i put the Horse in tour mode to start off since the Vintage i previously rode was on sport the whole time and i wanted to see the difference. i couldn't figure out at the time how to change the ride mode. after i crept around the building to start off, a wave of euphoria washed over me as i jaunted up a sparsely populated Iowa commercial road. maybe the Vintage test ride actually prepared my body to be more acclimated to this machine, but this felt much more comfortable. plus the ergonomics of the stock handlebar/placement made a world of difference. and the tour mode let me ease into the experience better. i was giddy when i popped into sport mode and rocketed up the speedo without even cracking the throttle open past halfway. the clutch still feels heavy, but not so much as i remembered on the Vintage. and it's probably beacuse my Yamaha clutch is so light that most other clutches will seem heavy by comparison anyway. definitely something i will gladly get used to. sold.
now i just have to find the right shipping company to get it back to me which is where i'm currently at, but i'm now officially an Indian owner. one HUGE difference i'm doing with this bike versus my Yamaha is i want to do pretty much all the customization on it up front. i took about a decade on the V Star customizing things here and there, but i want to do all of that right away with the Dark Horse. that's another thing i've been obsessing about over these past several months is trying to figure out all the things i want to do with it. so this will be my build thread. and i now present to you my bike.