Discussion Starter
·
#1
·
I have a 2018 Chieftain Limited with many upgrades. It looks like a Road Master at this point, minus the lowers. Recently, when the Indian demo truck was at my local dealer, I took the Harley vs Challenger demo ride. I was impressed by how much power both bikes had compared to my Chieftain. I had never thought it was really slow, but it did always seem sluggish to me.
I have read many threads in these forums. I thought I understood what I wanted when I started researching, but it has resulted in me being more lost than ever. I am
not
a hard/fast rider looking for the most possible HP from my bike. I am also not mechanical and cannot do the work myself. I write software for a living, not fix/repair bikes. I literally do not know what a cam does, what a header is for, etc. I accept my ignorance and I hope you can too.
I am asking for input and assistance from the incredibly giving and knowledgeable people on this forum. I will list the items I would like to upgrade to, with the hopes of getting advice that it is a good upgrade, or maybe good but needs something else, or avoid completely. I am in California though I hope to change that in 1-2 years -- Florida is waiting for me.
The current motor, exhaust, and air intake are stock.
Exhaust
The first upgrade I wanted to start with is to get Rinehart exhaust pipes. I found the 4" slip-ons for $700 (Chrome with black merge end caps). But, then I found the Slimline Duals Header Kit for an additional $750.
From the world leaders in Touring Slip-Ons for V-Twin motorcycles comes the 4" Slip-On mufflers for Indian Cruiser, Bagger and Touring motorcycles. These Slip-Ons utilize Rinehart Racing's distinctive technology to improve performance and sound without requiring any tuning or engine modifications.
rinehartracing.com
Complete your exhaust system upgrade with with a Rinehart Racing® Slimline Duals® Header Kit. This kit is the perfect solution for riders who want to add a header system to an Indian® Touring bike that is already equipped with slip-on mufflers. Fitments for 2014-Later Indian Roadmaster, Dark...
rinehartracing.com
Do I need both?
I have read in some message that slip-ons are not good. If not, then what is?
Air Intake
Since the exhaust is going to be changed, I have read that the air intake is also an important change to make to free up some hidden horse power. So, after reading a number of threads, I am considering getting the OTB Prototypes Voodoo Air Intake for $600. Most people seem to agree this is one of the best air intakes while everyone agrees it is likely too expensive. At their site, I click on "Buy Online Westcoast" and then I see "Not for sale in California". Not the first time I will see that for my upgrade list...
Beyond the standard "Because its California" and similar responses, can someone tell me why it is not for sale here? Is there a work-around? Can I have it sent to someone outside of CA, then sent to me? Would a dealer refuse to install it?
Engine
Having been confused enough by reading about air intakes, I researched engine upgrades. The two most popular seem to be the Indian 116 and the Lloydz 121. One thread on here indicated that the Lloydz was much more expensive than the Indian. Pricing the two seems to indicate the opposite, so clearly there is something I am missing. The Indian 116 is $$2750 while the Lloydz 121 is $1725.
This Stage 3 Performance 116 ci Big Bore Kit transforms a Thunderstroke® 111 into a high-performance 116-ci power plant delivering 20% more horsepower and 15% more t.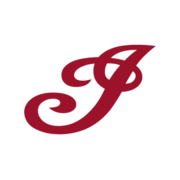 www.indianmotorcycle.com
Increase the overall power of your Indian Motorcycle with LLOYD'Z 121" big bore kit, Utilizes High-quality ductile iron sleeves and lightweight forged pistons to give the best overall power and reliability.
lloydz.com
I'm not even sure what to ask here. Seems like I need to ship the bike or motor to Lloydz or find someone who knows what they are doing. Seeking advice! Is the 116 good enough or do I need to strongly consider the 121?
Do I even need an upgrade or would exhaust, cam, air intake give me the boost I am looking for?
Tuning
Everything I read said if you are going to start changing exhaust, air, and/or engine then you will also need a new tuning. The forums gave me information about Fuel Moto. I see it listed for $400, but then I see "This product cannot ship to California".
Same question as the air intake -- is there a way around this?
Surely there are riders in CA who have changed their Indians to use 3rd party exhaust and air intakes. What is everyone using instead of Fuel Moto?
Other
And just in case all of the above did not leave me baffled and exhausted (double pun!), I find information about needing better cams (Lloydz 585), valve springs and possibly a heavy duty clutch.
Direct OEM Valve Spring & Seat replacement for Indian Thunderstroke Motors. Highly recommended when performing camshaft Upgrades. Includes (4x) Valve Springs & (4x) Valve Spring Seats.
lloydz.com
This Performance Clutch Kit enhances clutch durability and reliability on a bike equipped with Indian Motorcycle® high-performance Stage kits. This kit's plates and .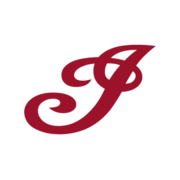 www.indianmotorcycle.com
This is an upgrade replacement kit for the OEM clutch pack in Indian Thunder Stroke Motors. This product is offered in two variations: Carbon Fiber Kit: Includes 7 friction plates, 6 steel plates, and 5 heavy-duty springs. Kevlar Kit: Includes 8 friction plates, 7 steel plates, and 5 heavy-duty...
lloydz.com
Most forum threads have high praise for the Lloydz 585 cam, however some report problems/concerns and indicate they are using something else. I don't know what to do here.
What benefit does the Indian or Barnett clutch offer?
Conclusion
WTF... I am just a simple rider looking to upgrade the performance of my bike. I did not expect to need to attend the Motorcycle Mechanics Institute just to be able to tell someone else what I want them to order and install for me. I am also NOT wealthy. If so, I would just tell the dealer what I am looking for and to call me when it is done. I never pay retail price for anything, unless there is no other option. It is how I have been able to make the upgrades that I have done. I saved about $4000.
So, I humbly submit my "wish list" to this forum and ask for some feedback. What I originally guessed would be about $2K to $4K in upgrades seems to have taken a rather large detour into the $10K+ range. Thank you in advance for your help with my bike.
Here is a picture of my ride.