Discussion Starter
•
#1
•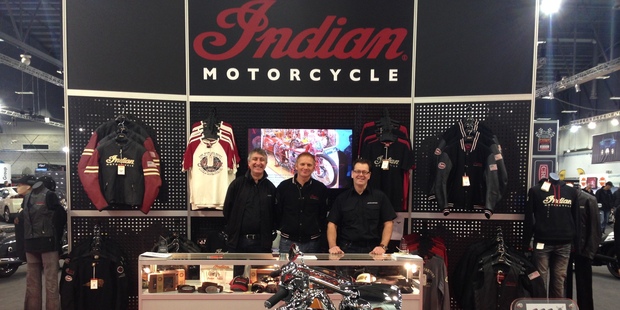 The return of Indian Motorcycles to New Zealand is already reaping rewards with the iconic American brand crowned 'Exhibitor of the Year' at this month's Speedshow in Auckland.
"With the full range on display, the interest in the brand, the bikes and the apparel was immenseand we were absolutely honoured to win the 'Best Exhibitor Presentation' and highly coveted 'Exhibitor of the Year' prizes," said Grant Woolford, owner of Auckland's Cyclespot, New Zealand's only Indian dealership.
"Given the popularity of the World's Fastest Indian movie, it's no surprise we have had high levels of interest in the return of Indian Motorcycle to New Zealand following a 70 year hiatus - twenty Indians are already cruising around New Zealand roads since we opened the dealership four weeks ago, and interest is huge with many customers booked in for test rides," he continued.
Cyclespot also stocks the full range of Indian Motorcycle fashion apparel and merchandise, including a new collection dedicated to Burt Munro.
"The apparel is also proving extremely popular, with our dealership currently the only place in the country to purchase and try items on.
Read more here:
Indian takes home Speedshow 'Exhibitor of the year' - Motoring - NZ Herald News