Discussion Starter
•
#1
•
At 5'8" I was finding the FTR ride height just a tad bit uncomfortable. I ordered the Hyperpro lowering kit and had a local tech install it.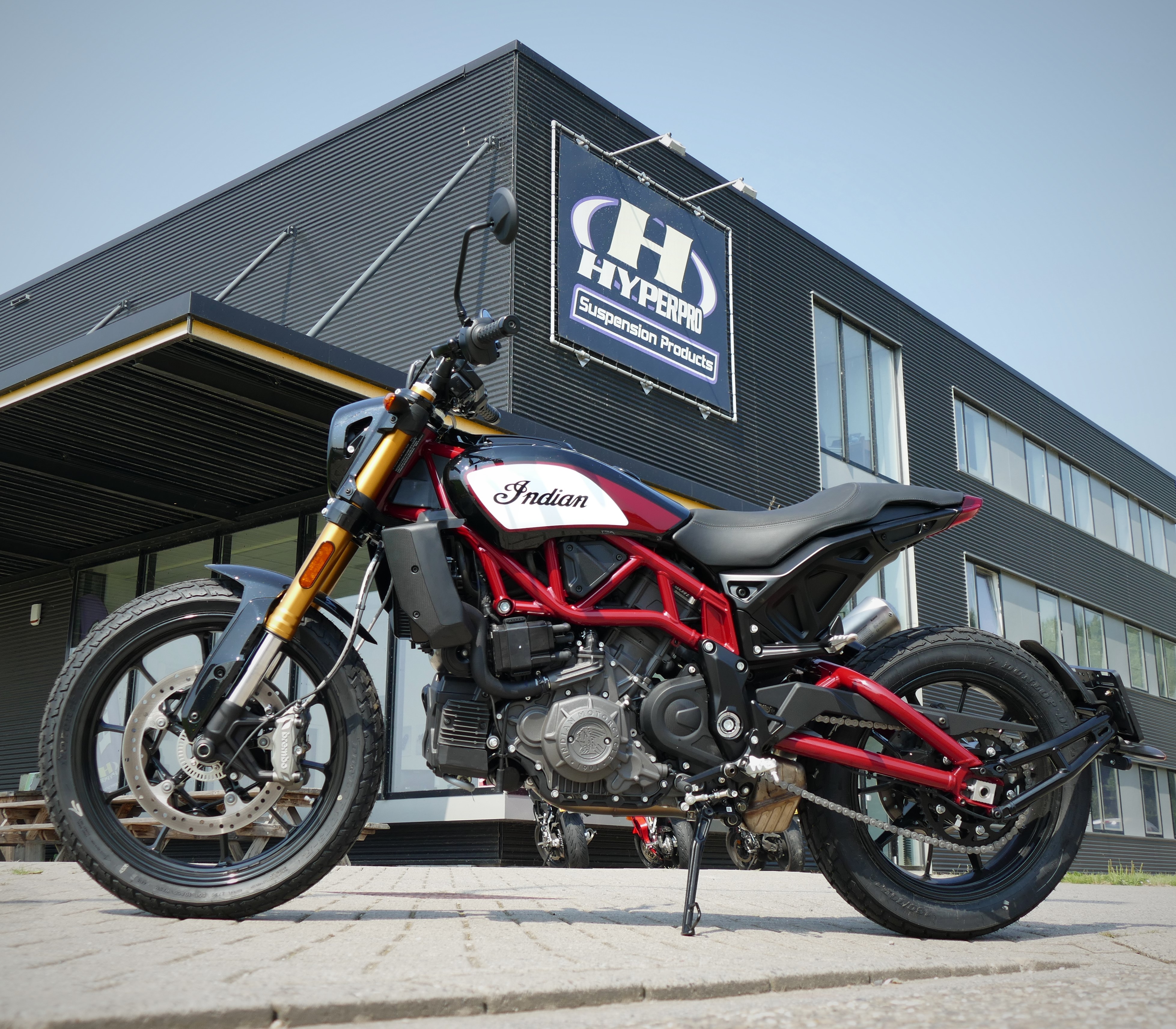 New for Indian FTR 1200 (S) SPRINGKITS SP-IN12-SSA006 FRONT SPRINGKIT SP-IN12-SSB006 REAR SPRINGKIT PURPLE SP-IN12-SSB006B REAR SPRINGKIT BLACK SP-IN12-SSC006 COMBI SPRINGKIT SP-IN12-SSC006B COMBI SPRINGKIT BLACK LOWERINGKITS SP-IN12-SSA008 FRONT SPRINGKIT -30MM...
First impressions were great. I can nearly flat foot the bike and it lowered it visibly giving it what I think is a lower more aggressive look. However... after a couple rides on some less then ideal pavement... the rear is now super rigid. I don't have any experience with progressive shock springs. Is this expected? Any tricks to soften it up? Does it look installed properly? To me it looks overly compressed with no load on it, but i'm not expert in this area.
I've reached out to Hyperpro, but was hoping someone here might have some info. Thanks.