Discussion Starter
·
#1
·
I am 6'5" and about 260 lbs. The OEM seat on my 2022 Chief Bobber just wasn't going to work for me. I replaced the OEM with the Indian Comfort Chief Solo Seat and there is a world of difference between them. The Comfort Solo raised me a bit, but the real difference is the shape of the seat itself. This seat keeps me planted in the saddle and not sliding back onto the crease of the saddle, like the OEM original seat did. A huge improvement for me. Much more comfortable riding.
Original seat that came with the Bobber
The Comfort solo seat
Out riding on this gorgeous 71 degree Thanksgiving.
If anyone wants the original saddle, it's now on ebay: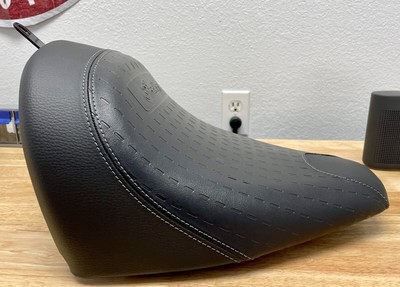 You now have the fantastic opportunity to own this Indian Chief 2022 Bobber OEM solo seat! Has only 140 miles riding on it. Don't miss out on this incredible solo seat!