Discussion Starter
•
#1
•
Hey all,
Hope everyone had a safe New Year. Since I had the week off, i decided to do a couple of mods. First, my overall goal is to turn Cloud into a sort of Sport Chief (think original Super Glide) with a vintage look. Now, since no Chief came with "twice pipes", I knew i needed a true 2 into 1 exhaust like the Super Glide. Since no one makes one, currently, I decided to build a quick one and see how it sounded. As luck would have it, the sun came out today, finally, and i went for a putt. I already had the Stage 1s with the modified "cat" and now with both exhaust pulses going thru just one muffler, the sound is a lot crisper and a little louder (really barks on acceleration). This is the way an old Indian should sound.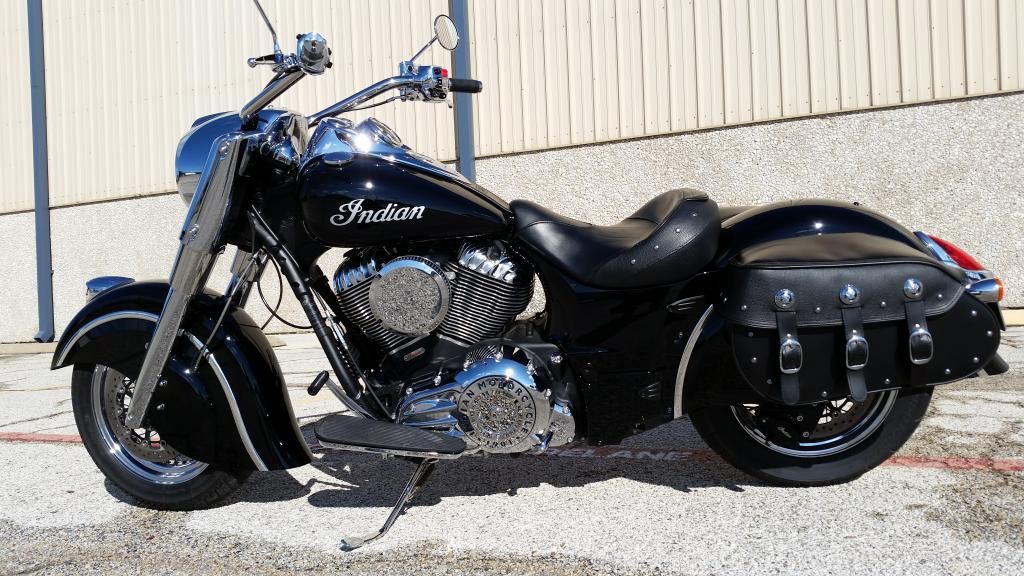 Notice anything missing?

Already looks sportier.

Now, while I had the exhaust off, i was able to remove the primary sprocket cover. Since the cover is supposed to represent the front part of the belt (chain) cover, it should be the same color. So i took it to the powder coater and had it done in gloss black. i also added chrome allen head bolts for a little pizzazz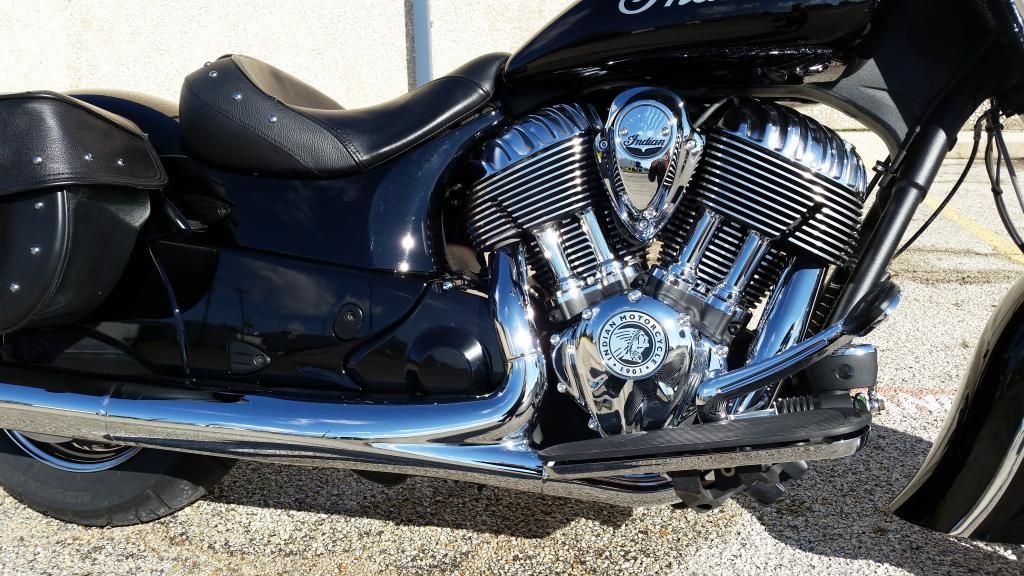 Now that is more like it: the motor really pops out now.

Also, at the 17,000 mile mark, I had to replace the rear tire. As you can tell, I like the black-wall look. Only problem was, I did not like the low-profile look of the Chieftain size tire: 180/60-16. Looked too sport bike for me. So, after a little research, I found the " old V-Rod" came with a 180/70-16: perfect. I installed a Bridgestone radial and really like it.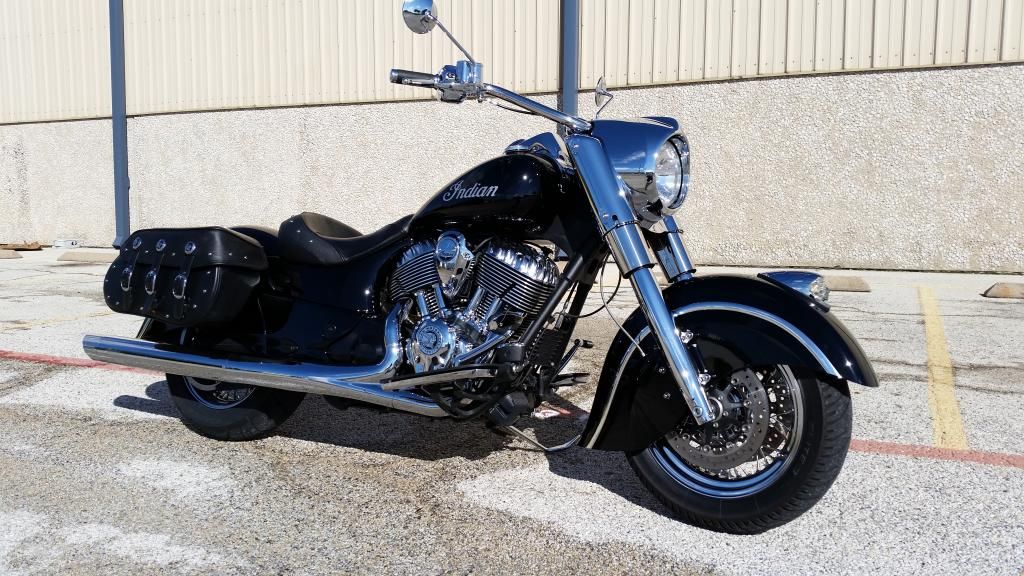 I really like the "less-is-more" look.

Next is the front end. Anyone know of someone manufacturing raked triple trees for the Chief yet?

the Saga continues.........