2021 Indian Springfield Darkhorse in Sagebrush Smoke. Must be seen to be appreciated. 100% garage kept! This motorcycle features the Thunderstroke 116 cu in (1,890 cc) engine, 6-speed transmission, blacked-out hardware and plenty of extras. Why buy new when you can have better than new for thousands less than the price of a new one. The only reason I'm selling it is my recent purchase of a Honda Goldwing and I can't afford to keep both. The only blemish is to the back side of the front fender (dented by a trailer that clipped my highway peg and sent it into the rear of the front fender). I pounded the dent out, applied some Bondo to smooth it out, sanded the rear of the fender, and painted it flat black. If you look at the photos, you can see what I'm talking about. A new fender is $800, and I couldn't justify the cost, but my asking price for the motorcycle has been reduced by $1000 to account for the fender. Mileage is currently 8890 miles and may increase slightly.
Here's a link to all specifications:
Find specifications for the 2021 Indian Springfield Dark Horse - Sagebrush Smoke Motorcycle such as engine, drivetrain, dimensions, brakes, tires, wheels and storage.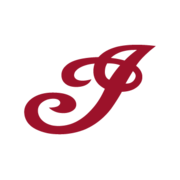 www.indianmotorcycle.com
Here's a nice walkaround of the bike on YouTube:
Here's what I paid for the motorcycle:
MSRP: $22999.00
Sales Tax: $1379.94
Dealer Service/Delivery Charge: $599.00
Documentation Fees: 99.00
Out-the-door price: $25076.94
The following accessories are included:
Indian OEM Accessories
Steel Rear Highway Bars, Pair, Item # 2879582-266, $369.99
Headdress Light, Thunder Black, Item #2884446-266, $151.53
Third-Party Accessories
Amazon - Mofun Indian Engine Guard Crash Bar Mustache Highway Bar, $169.99
Eagle Lights 7" LED Headlight, Item # 8700BG3H, $199.99
Denali Soundbomb Split Dual-Tone Air Horn and wiring harness, $88.54
Avon Grips - MT Air Cushion Anodized Spike, Part Number: MT-AIR-90-AN-SP, $85.50
Kuryakyn Longhorn Trident Dually Black Pegs with 1-1/4" Magnum Quick Clamps $188.99
Motorcycle Drop Guards, Polished Stainless Steel for Indians, $369.99
Lidlox Motorcycle Helmet Lock Single for Metric Motorcycles, Black, SKU: 2003-B, $47.95
RokForm Cell Phone Mount $99.99
Total Accessories: $1772.46
Total Package Price (accessories + motorcycle): $26849.40
All service records, accessory installation instructions, manuals, etc. are included.
Thanks for looking!