·
Distinguished Founding Member
Discussion Starter
•
#1
•
Love the Scout, Runs Great, Responds Well, Handles like a Dream, Only Bike ever owned that Handling compared with for a Bike it's size was my FXR4 .. But the Scout would Kick Ass and Take Names with the FXR Speed Wise, and Many Other Bikes as well .. It's not a Rocket but was surprised at it's Power .. What Power you get on a Test Ride and Having the Open Road in front of you with no one else to contend with .. The Power is Awesome .. There's the Good for now am sure there is more to come on that one but Yes there is some Bad too .. Will see my Pic at the bottom of this, In my own Driveway, what I thought was a flat driveway here in Flat Florida, Messed up Big time .. Even warned some Scout Brothers and Sisters and My FB Page do not park in it Neutral as the Kickstand is Wimpy and any slight angle will cause it to fall .. I faithfully followed this rule anywhere i went except when Got Home and got away twice with it in Neutral, the 3rd time it cost me a Clutch Lever Tip and slight damage to the end of the Left Hand Grip (See Pics) .. Which probably the Dealer won't have Parts for 2 months luckily I caught it and eased the Fall as soon as I saw it dropping when got off the Bike or this may have been a tragic experience, Especially with no Accessories available when took it out the door like a Crash Bar, Engine Guard whatever want to call it which will add are no Accessories to come with the Scout at this time or at least my Dealer didn't have any .. Okay what else could be wrong ? The Mirrors will need Extentions or Aftermarket if want to see anything but your Shoulders in the Mirror .. No Oil Kits were available for me to take home with the Scout was planning on changing my Oil and Filter at 100- 150 Miles to get the Break In Stuff out of there with Fresh Oil but will trust the Polaris Engineers that 500 is Okay .. l already have a 500 Mile service appointment Friday .. One last complaint for now and will let this thread go on and answer questions if I can .. The Coolant Level Indicator is very hard to see even the Manual says use a Flashlight, Hell might as well use a Welding Arc to see it is a very opague Piece of Plastic that is anyone thought about should have been clear .. Well enough Bitching for now Still love the Scout and hopefully all this typing may save a few a little grief ..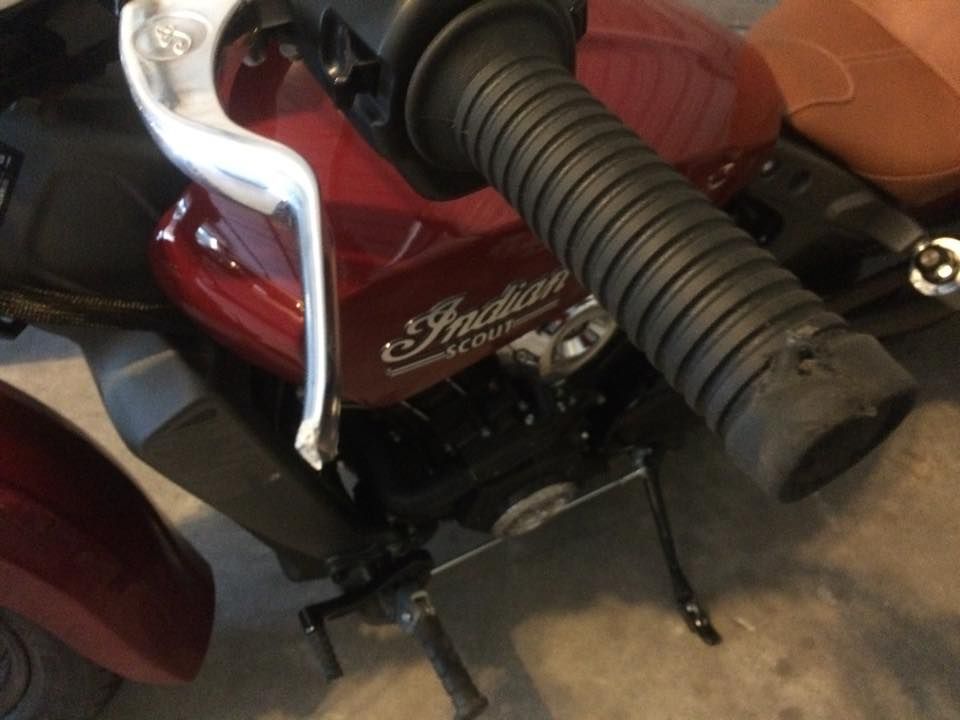 Only Busted the end of the Tip so still quite Rideable ..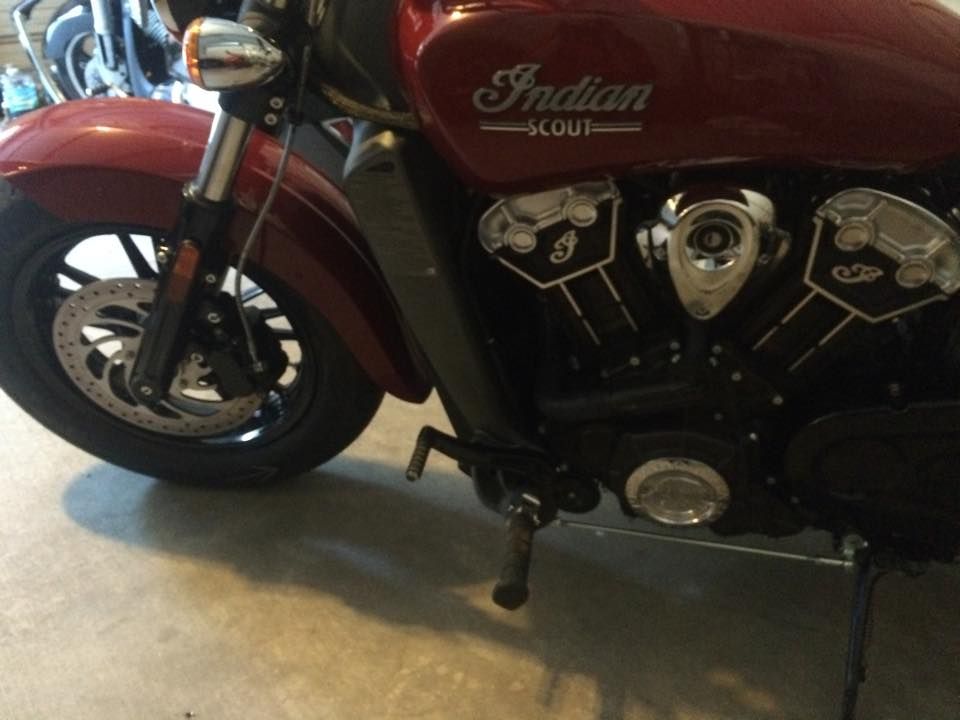 No other Damage Done because Caught it before it hit Hard on the Pavement ..