No I have not yet. I will pick up what I need when I can get to the city. Just received the Polaris 12v DC plug in mail yesterday, and a piece of the plastic flange was broken.


Sent from my iPhone using Tapatalk
Ok thanks.
My TMCT bags are due today. Looking unlikely though as it is already midday here.
Could you keep me posted on if and how you do locks?
When my bags arrive can I use one of these? It is a dual 12v usb socket.
Why does everyone put OEM cigarette socket in?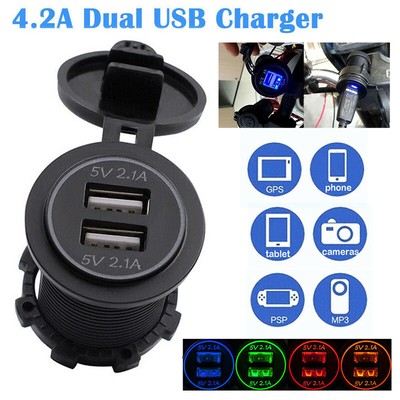 Find many great new & used options and get the best deals for 12V Car 4.2A Dual USB Charger Socket Voltage Voltmeter Marine Panel Tool/AU at the best online prices at eBay!
Thanks
Sent from my SM-N960F using Tapatalk